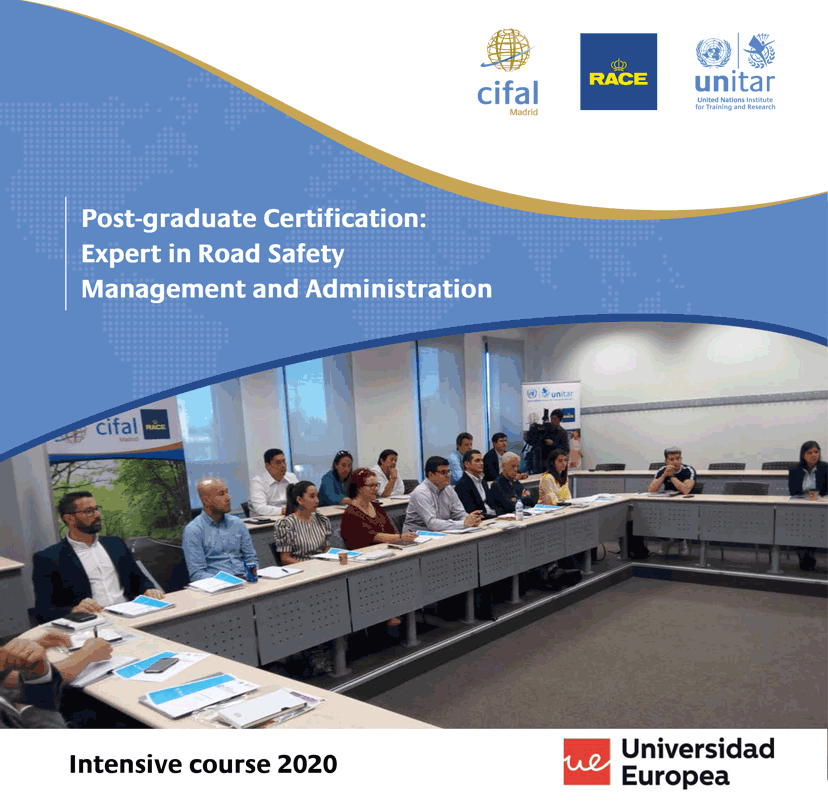 A university accredited programme for professionals responsible for road safety agencies.
The United Nations Institute for Training and Research (UNITAR), and the Royal Automobile Club of Spain – RACE have created CIFAL Madrid, the world's first UN Training Centre for Road Safety. Through this academy we intend to offer our knowledge and experience in training professionals and leaders. Our main goal is to promote prevention in order to reduce in number the hundreds of thousands of tragedies that occur each year on roads and highways throughout the world.
The postgraduate course "Expert in Road Safety Management and Administration", a European University certification developed with UNITAR and RACE through CIFAL Madrid, is a four-week academic programme aimed to students from all over the world to learn and share the knowledge and experience of leading professionals in the sector, which will undoubtedly provide them with a practical vision and a catalogue of "good practices", which, together with the academic framework, will allow for comprehensive training. On the other hand, the structure of the course offers reality-based training where all factors taken into account are related to form a global strategy which, in the case of Spain, has made it possible to reduce road accident rates.
For further information, please download the program: