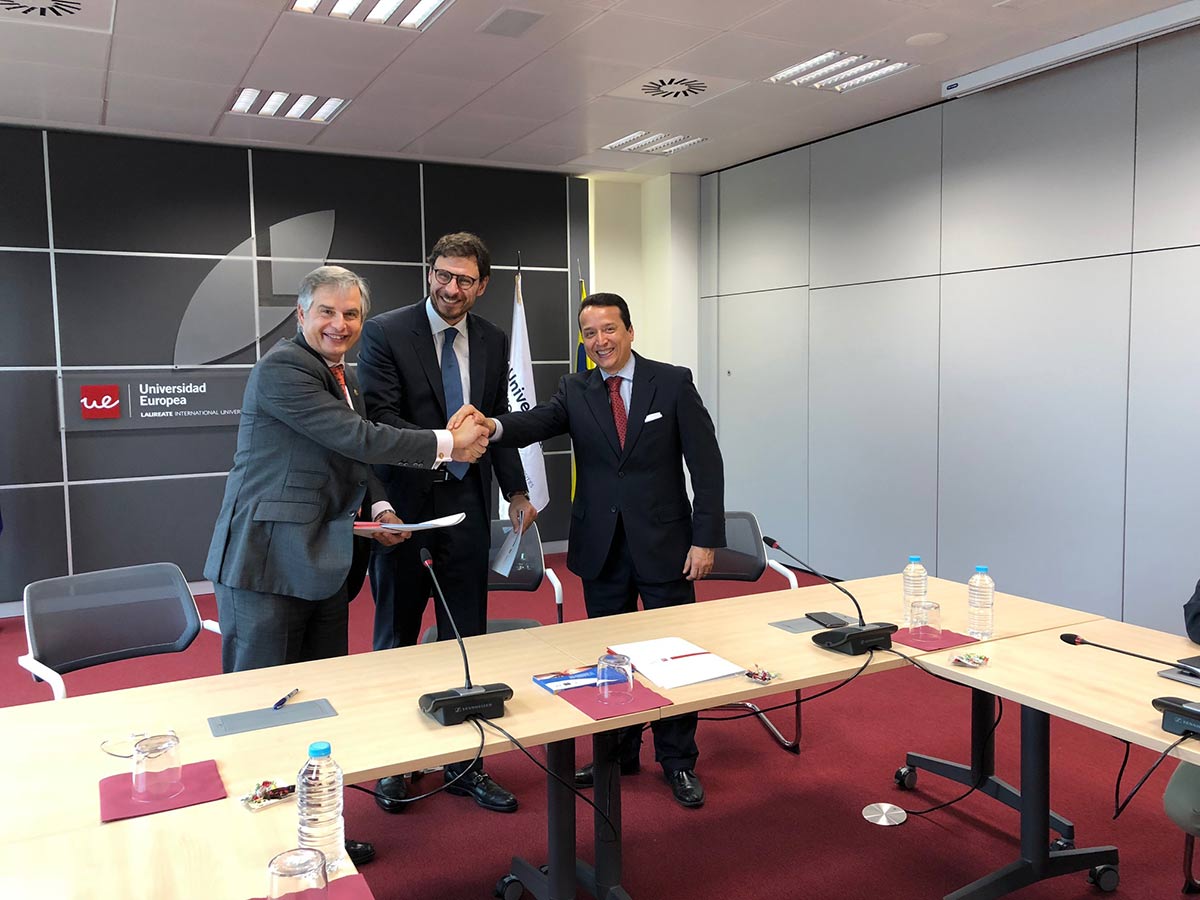 Universidad Europea de Madrid and the Royal Automobile Club of Spain (RACE), responsible for the CIFAL Madrid Centre, is collaborating with the United Nations Institute for Training and Research (UNITAR) on an agreement to implement training actions for authorities and leaders, such as the creation of a private degree in Expert in Road Safety Management and Leadership, aimed at managers and professionals in this field from around the world. The agreement, signed at the University Campus, creates the first university course on Road Safety as part of the UN training programme. It will extend knowledge based on a comprehensive vision of factors, methods and good practices that can help prevent traffic accidents.
CIFAL Madrid-RACE is the first United Nations road safety training centre. It has been created to improve the skills of professionals for the implementation of strategies and actions designed to reduce risk. To achieve these goals, CIFAL Madrid and Universidad Europea have joined forces to design a training plan geared and adapted to different levels, according to student knowledge. The CIFAL Madrid Centre will aim to boost training as a core element of its action programmes, with events including: attendance at talks and events with world experts, e-learning courses; webinars and meetings with specialists; and the recently created University Degree of Expert in Road Safety Management and Administration.
Universidad Europea
Universidad Europea runs 23 training cycles, 220 degrees and dual degrees, 127 postgraduate degrees and 5 Doctorate Schools. In Spain it has two campuses in Madrid (Villaviciosa de Odón and Alcobendas), one in Valencia and in the Canary Islands, with a total of 16,000 students. A member in Spain of the international Laureate Network, Universidad Europea has a significant international presence,
with students of 88 different nationalities and agreements with over 300 universities, including the London School of Economics and the University of California, Berkeley.
Do you want more information on the Postgraduate Degree in Road Safety?